Business English Services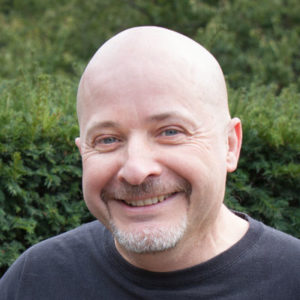 Mike Dean has been providing English Language Services since 2005 – first in York, England, and then in Padova and Rome, Italy for 8 years. Since 2013, he has been working in Berlin, Germany. He provides Training, Translation and Consultancy services. He is CELTA qualified.
Experience:
Proof Reading – He has extensive experience of proofreading novels, articles, student theses, medical papers, magazines, psychology research papers and many others.
Language Training – He has worked in Language schools in: York, England; Padova and Rome, Italy; and Berlin, Germany.
He has helped students prepare for exams and helped professionals in the following fields and industries achieve their language learning goals: Medicine, Fashion, Pharmaceuticals, Automobile, IT, FinTech, Legal, Taxation, Accounting, Real Estate, Logistics, Insurance, HR, Customer Care, Banking and many others. He has also provided conversation classes, and General English and Business English Skills courses.
Translation and Localisation – He has extensive experience of translation including: general articles, medical research articles, novels, non-fiction books, museum and gallery guide books, marketing materials, websites and others. His localisation work includes software and apps for project management, asset/site management and maintenance, accessibility software.
Prior to becoming an English Language specialist, he worked both in Local Government, and in the private sector for several leading IT companies in the UK. Consequently he has extensive business experience.
Telephone: +49 176 826 98388
E-mail: mike@languagesimplified.com

What my clients say
We wanted to improve the level of English of some of our staff, in particular in using the telephone. We started with 2 hours per week, with 20 minute phone calls individually and in groups of 2 or 3. This proved very successful and popular and we now have 3 hours per week with staff reporting improvement in their English and telephone technique. We are looking forward to taking some short courses in English this year as well as continuing our English telephone calls.
SH, Software Manufacturer for Financial Institutes, Berlin, Germany